Roman Slate Stamped Concrete Patterns | Ashlar Slate Stamped Concrete
Roman Slate Stamped Concrete Patterns | Ashlar Slate Stamped Concrete
Roman Slate Stamped Concrete Patterns
Roman slate is perhaps one of the simplest stamped concrete design options you have while still providing a noticeable contrast from the conventional smooth concrete finish.
Much of the similarity stems from the fact that roman slate is sometimes utilized in huge tiles or even big, continuous slabs. Roman slate can also have a brick-like pattern; however this is not its most common form.
Even when the arrangement is taken into account, there are considerable variances between Roman slate and plain concrete. It's textured, to be specific.
Roman slate stamps are designed to replicate the natural patterns found in stone, giving them a more upscale appearance.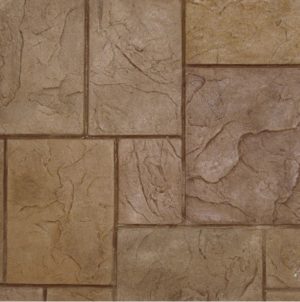 These textures are also complemented by eye-catching color schemes. Because they are intended to seem natural, it is typical for shades or pairs of colors to be used.
This texture is especially praised for its adaptability, since it can be used in practically any architectural design. It's a popular choice for poolside patios since its surface is slightly ridged without deep depressions, making it easier to walk on and adding more traction than unstamped concrete.
Ashlar Slate Stamped Concrete
Ashlar slate is a type of slate that is cut into blocks with square sides, rather than the triangular shapes that most slates take.
This option will give you a diamond pattern, but it will be more rigid and squared off than Roman slate. It's possible to achieve some small variation in texture by altering the spacing between these tiles; however, this will still adhere to a basic diamond pattern.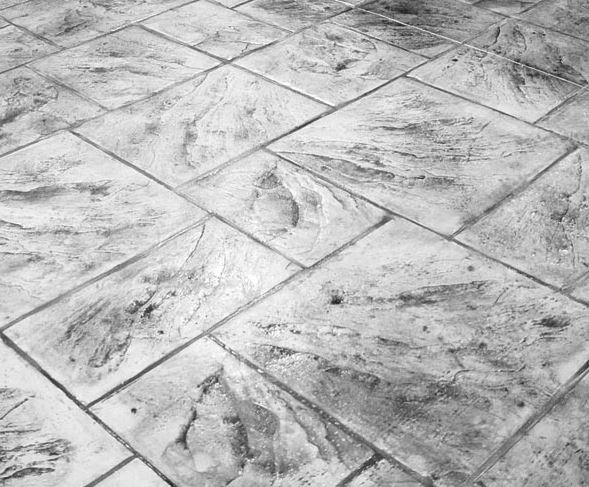 This look is another one that seems natural but has been intentionally designed. It is intended to have a more architectural appearance than Roman slate, which can make it a good decorative choice if you're building a new home or renovating an existing one.
The texture of ashlar slate provides varying levels of traction, making it less slippery for people who walk across it. It's also popular with poolside homeowners because its textured surface helps to prevent algae growth, keeping the water clean and clear.
Italian Slate Stamped Concrete
If you want a slate that's more intricate, Italian slate is for you. Instead of the square-sided textures found in ashlar slate, this type of slate takes on a more natural organic shape, resembling rough stone less than Roman or Roman Slate.
It can be cut into blocks later to turn it into an attractive tile decoration for patio patios.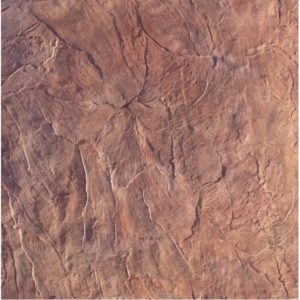 Its texture will also provide varying degrees of traction just as with other slates, but its appeal is primarily due to its unique appearance.
Marble Stamped Concrete
Marble is one of the most popular materials for flooring in many homes and in malls. Here's an option that takes this option a step further, making it look like marble even though it isn't.
It can be cut into blocks and used to create grout lines to divide a tiled area into separate spaces. The blocks can be used to create any number of patterns, from simple horizontal stripes to intricate designs which repeat over and over within each tile.
Old Granite Stamped Concrete
This is another material that resembles the look of natural stone without being actual stone. It even includes small chips of real granite to imitate more closely than other materials, but it's also imitated in other ways.
An overall pattern of horizontal stripes can imitate the unique texture and appearance of real granite, which is valued for its beauty and strength.
It can be applied for a number of purposes; however, it is attractive enough that many homeowners will choose to leave their stamped concrete uncovered without painting or staining it.
Proline Roman Slate Stamp
The Roman look is one of the most beautiful styles in architecture today. With deep black and gray colors, its appeal is somewhat limited to formal spaces such as dining rooms and living rooms.
Stamped concrete made with this texture will have these same colors without any of the weight or cost associated with genuine slate.
This material gives a more contemporary feel than other slate textures and looks great in home patios or commercial applications.
Brickform Roman Slate Stamp
The brickform is a classic Roman look and is often used to mimic natural stone or cementitious types of tile.
This material looks great in kitchens, baths, and outdoor areas.
Slab Berlin Style Slate Stamp
The Berlin-style slate stamp has a textured matte surface that is appealing to homeowners more concerned with the appearance of their stamped concrete than the material itself.
It can be applied for a variety of uses; however, it's often used as a decorative accent since it can match other beautiful materials in the home.
Flagstone Slate Stamp
Similar to our brickform Rome material, this flagstone slate stamp is a great option for anyone wanting a classic natural look.
The flagstone slate stamp has the added benefit of being able to be honed and finished to help preserve the surface while providing a high-gloss shine.
Tannery Slate Style Stamped Concrete
The Tannery style slate stamp provides an affordable solution for stamped concrete contractors looking to create a unique look.
It is available in a wide range of colors, it is easy to install and it is much more durable than regular stamped concrete.
This slate stamp overlay comes with the right amount of texture to give your driveway, patio or pool area the perfect finishing touch.