Types of walling materials
Types of walling materials : Top 6 Common walling materials in Kenya
There are different types of materials that are used for walling in Kenya.The most common once for wall construction include brick, stone, concrete, and clay blocks, cast-in-place concrete, aluminium , timber and steel sheets. The cost of each varies as well as durability and reliability.
A good wall should be strong, stable, resistant to weather elements and fire, offer heat and sound insulation and security to occupants. However, in your choice of walling, aesthetic nature of wall could also matter. Can be used for interior and exterior wall partitions and perimeter fence.
We highlight each below;
Bricks Walling
A brick is made by wetting clay, pressing it into a mould, which creates blocks. These blocks are fired in a kiln until they are hard. The process of making bricks generally consists of the following steps: Gathering, crushing, grinding, screening, and mixing the raw materials producing the brick. This is the most common walling material in may rural parts of Kenya
Stone Walling
Naturally occurring stones are the most popularly used materials in the Kenyan market for construction purposes.
Machine Cut stones
Machine cut stones as the name implies, are mined using stone cutting machinery and are usually cut into 3 major length-wise sizes, that is, 9inch, 6inch and 4inch. They are often in one colour, mostly grey.
This are the most popularly used type of building stones. They are usually sold on a per piece basis.
Dressed Stones
These stones are commonly found in places with no machine cut stones as they are mined using manual labour. They are also slightly expensive as they are usually not mined out in a standard format and thus the need to dress them when they get on site.
However, they are also common with people keen an aesthetics and beauty as they have 3 to 4 shades of colour and can be dressed to achieve some unique wall designs. They are also used to achieve the zero joint building pattern for walls. These stones are usually sold on a per foot basis.
Precast blocks
There are different types of pre-cast blocks being used in construction in Kenya. Precast blocks refer to building blocks that have been made out of a mould.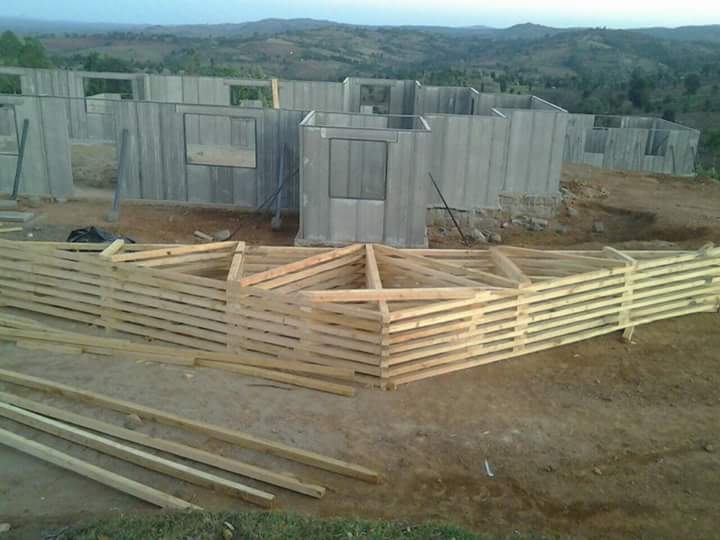 Concrete blocks
These blocks are made out of a concrete mortar mix (cement, ballast, sand and water). They can be either hollow or non-hollow, interlocking or non-interlocking. It is advisable to use a mix of hollow and interlocking concrete blocks. This allows for easier and efficient plumbing and electrical fitting.
Concrete blocks are a bit expensive to purchase given their production costs and specialized labour needed for installation. However, they provide for easier finishes for example, during screed works, and fitting works, that is, electrical and plumbing works.
Precast blocks are usually sold on per piece basis.
Soil/ clay blocks
This have been used since olden days but have been improved in the modern days. Machinery has been developed to enable uniformity and interlocking capability of modern day soil and clay blocks.
The cost of construction is almost similar to machine cut stones. They are usually slightly pricey at purchase but one can save on internal finishes, especially on screed/ plastering works.
Interlocking blocks are sold on a per piece basis.
Steel and Iron Sheets
Steel sheets can be used to achieve a semi-permanent structure. The use of steel with glass is not so popular due to security concerns. However, it is the fastest way of putting up a wall partition.
Wood/Timber Walling
Wood has been extensively used in construction in Kenya since and before Kenya's independence. Wood is mostly used to put up semi-permanent houses in Kenya.
Prefabricated wood panels have not made an entry in the Kenyan market at the time of this article. However, please feel free to share below in case of new information not available to us. Thanks in advance.
Current wood structures involve purchase of wood from timber yards that is then used by a skilled carpenter for walling and other construction purposes.
Wood is often sold on a 'per foot' basis.
Aluminium, Glass and gypsum Dry Walling
Aluminium, glass and gypsum are the most commonly used for interior partitioning especially for office partitions. They usually give an excellent look and feel of the space.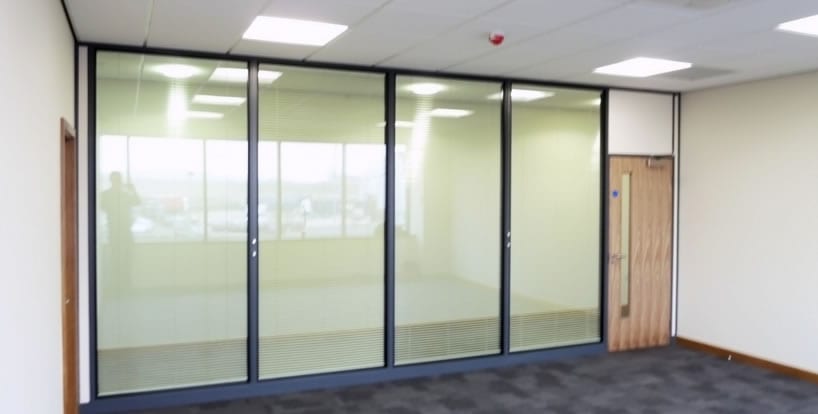 The cost of using such wall partitions depends on the type of aluminium, gypsum and glass used.
6. EPS Wall Panels
Expanded Polystyrene (EPS) Wall panels have started picking up pace in the construction industry in Kenya. The National Housing Corporation has an EPS production factory in Mlolongo, Machakos County among other players in the country.
The use of such panels in Kenya is slightly more expensive to the traditional stone due to specialized labour. However, it's debatable given the speed of construction as compared to the traditional use of stone. The EPS panels are sold on a 'per square meter' basis.
HPD Consult [email protected]