Difference Between H Beam and I Beam |What is an H-Beam | What is an I-Beam
Difference Between H Beam and I Beam |What is an H-Beam | What is an I-Beam
What is an H-Beam?
An H-beam is a structural beam that is shaped like an H and gets its name because it looks like a capital H over its cross-section. H beam is made of rolled steel and incredibly strong.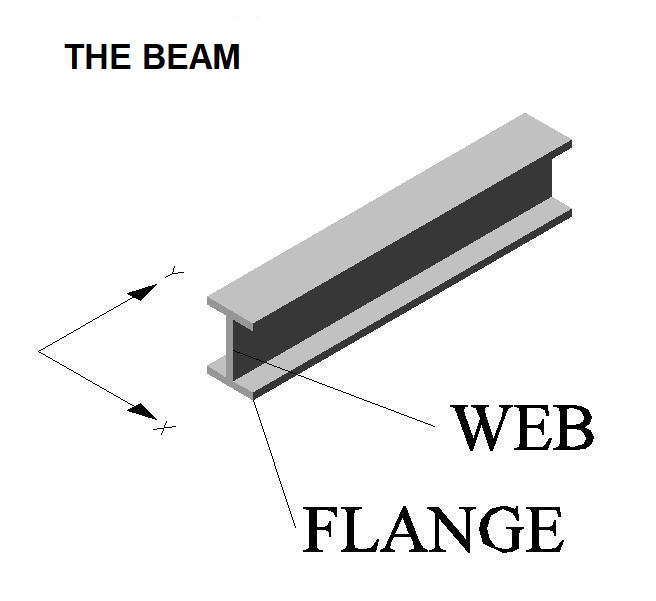 Details about H Beam
The web of the H beam is thicker and, therefore, more stronger.
H beam flanges and the web have what is called a bevel, in which three pieces of metal come to join and, in the end, appear like a single piece of metal.
It has a bottom and top flange that protrude further from the web when compared with the I -beam flanges.
H-beam cross-section can bear the direct load and tensile stress and resist twisting as the cross-section is wide.
H-beam is best for bridges, columns, mezzanines, beams, platforms, and for commercial and residential building structures.
The flanges on an H-beam are longer and stick out further from the center web.
H-beams can be built up to any size or height and can be used for spans up to 330 feet.
When compared, H-beams weighed is higher than I-beams with the same specifications.
Again, H-beams are built up rather than milled.
The distance from the end of the H beam flange to the beam center web is longer on an H-beam when the same comparison is made on the I-beam flange.
What is an I-Beam?
An l -beam is a structural beam shaped like an I and consists of two horizontal planes called flanges that are connected by one vertical component called a web. These particular beams have tapered edges, and they get their names from the fact that it looks like a capital I when viewed from its cross-section. An I-beam has a higher height of the cross-section than the width of its flange.
Difference Between H Beam and I Beam / H Beam vs I Beam
| | | |
| --- | --- | --- |
| | H -Beam | I-Beam |
| Weight and Load of Beam | The H-beam is often a lot heavier than the I-beam, which means it can take more force | With some buildings where weight and force on a wall may pose a structural issue, the I-beam may be better since it is often lighter. |
| Center Web of the Beam | An H-beam has a thicker center web, which means it is often stronger. | An I-beam often has a thinner center web, which means it is often not able to take as much force as an h-beam. |
| Built-Up of Beam | An H-beam can possibly be built up which means it can be built up to any size or height. | An I-beam can only be built up as much as the manufacturer's milling equipment allows. |
| Beam 's Span | H-beams can be used for spans up to 330 feet. | An I-beam may be used for spans of between 33 and 100 feet. |
| Flanges of the Beam | H-beams have top and bottom flanges that stick out further from the web than the flanges on I-beams | I-beams have top and bottom flanges, and they are shorter and are not as wide as H-beams. |
| Mechanical Properties | H-beam steel is economical section steel with better mechanical properties in section than I-beam | Not economical when compared with H Beam |
| Stability | H Beam can be used as a load-bearing column, and it is stable. | I-beam alone cannot meet the stability demand because even thicken I-beams are unstable when used in load-bearing columns. |
| Shape | Has an H Shape when viewed from the cross section | Has an I Shape when viewed from the cross section |
| Flange Lateral Stiffness | The flanges of hot-rolled H-beam steel is wider than that of I-beams, have greater lateral stiffness, and are more resistant to bending. | A narrow flange and have less lateral stiffness with resistance to bending. |
| Number of Pieces | The H-beam looks like one piece of metal, but it has a bevel where three pieces of metal come together. | An I-beam is not made by welding or riveting metal sheets together and is only one piece of metal throughout. |
| Fabrication | The I-beam is fabricated by milling or rolling the steel. | The I-beam is fabricated by milling or rolling the steel |
| Uses | H-beam steel can be used for load-bearing columns. | I-beam can only be used for beams. |