Flat Roof House: Advantages and Disadvantages of  Flat Roofs
Flat Roof House: Main Advantages and Disadvantages of Flat Roofs
A roof which is approximately flat is called as a flat roof. A flat roof is a roof which is almost level in contrast to the many types of sloped roofs. The slope of a roof is properly known as its pitch and flat roofs have up to approximately 10°. Flat roofs are an ancient form mostly used in arid climates and allow the roof space to be used as a living space or a living roof. The flat roof is commonly constructed in reinforced concrete, flat stone supported on rolled steel joists, bricks, tiled, etc.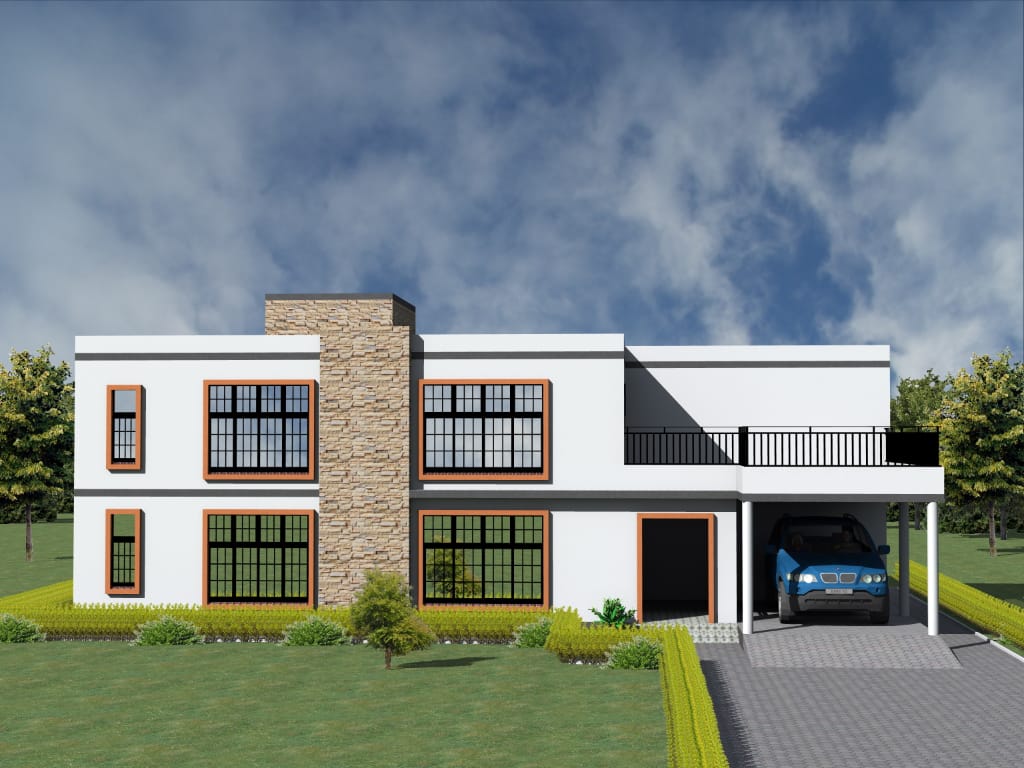 Knowing the pros and cons such as the price of flat roof repair, the roofing material required, potential ponding water and roof leaks help make a decision that is best suited for your building. Flat roofs construction consists of a top coat and underlayer
In Kenya,flat roofs are usually found on commercial buildings rather than residential buildings, but this does not mean you cannot have a flat roof constructed on your home. There are several things to consider when choosing a flat roof, such as the materials, weather, and maintenance.
Here are the advantages and disadvantages of constructing a flat roof on your home.
Advantages of Flat Roof
The roof can be used as terrace for playing or gazebo or for other domestic purposes.
Flat roof construction and maintenance is very simple.
It provides the better architectural appearance to the building
Flat roofs are typically more accessible than roofs that are sloped and are easier to climb upon to inspect.
It is easier to make the flat roof fire resistant.
A flat roof also makes interior space more versatile and provide maximum interior space
It possesses good insulating properties.
It avoids the need of a interior ceiling eg. gypsum ceiling
The construction work of upper floor can be readily taken up in case of flat roof, whereas in case of pitched roof, the entire roof has to be dismantled before the construction.
Pitched roof need much more area of roofing material than flat roof.
Disadvantages of Flat Roofs
Materials for flat roofs are scarce.
Most flat roof waterproofing materials have limited lifespan with most of these materials having life expectancy of between 10 and 15 years before being replaced.
Draining, or rather lack of it is the biggest disadvantage as the roof do not drain as efficiently as roofs with a pitch.
Buildings with flat roofs are more affected by extreme changes in temperature because there is less space for installation.