Section Drawings : Why it is important
Section Drawings
A section view is a view used on a drawing to show an area or hidden part of an object by cutting away or removing some of that object.
The cut line is called a "cutting plane", and can be done in several ways.
Section drawing shows a view of a structure as though it had been sliced in half or cut along another imaginary plane.
A good example of this is the process of cutting an apple in half to reveal its core and pips, or a cake with all its layers.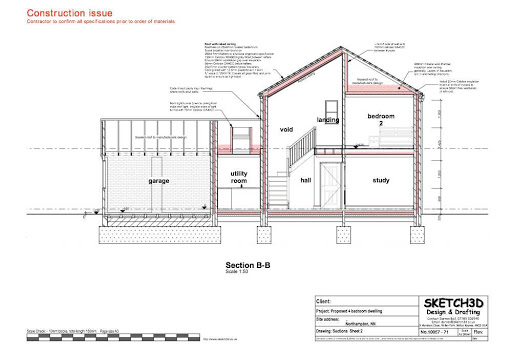 Section drawings are created to view a specific section on the building. There are different kinds of sections that can be made. First is the basic room section, where the interior of the room layout can be viewed in elevation.
Then there is a detail section. The detail section is utilized to view an accurate depiction of the internal contents. For example the detail section for a wall, will show internal cuts of gyp board, stud, plates and insulation. The section cut gets more detailed by producing an enlarged section from the area of the section cut.